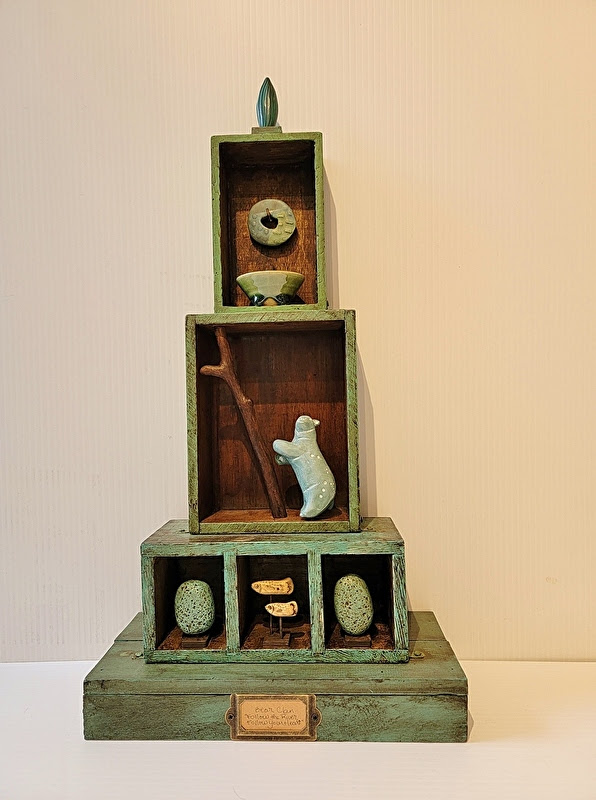 I'll be working on new shrines now!
This Friday, story-telling artists Teri Sloat, Caren Catterall , and I will present the powerful stories at the heart of our artwork at Corrick's Stationary, Art Gallery, and Gifts in downtown Santa Rosa, CA from 5-7. If you missed the first presentation in October, this is your chance! I have so many stories, I probably won't be repeating myself, so even if you did attend, it will still be 'fresh'!
Second, my studio is once again open by appointment! Contact info below in my email signature. Texting is best, email is second-best. Phone calls are the worst, because I get West Coat and East Coast spam. Ugh!
Or contact me through Studio Doorz, a website for visitors anywhere in the world to find my studio. You can choose for me to call YOU. Yay!
I hope to reopen my Etsy shop this week, too. Wish me luck!
Last, our annual Art Garage Sale at 33Arts and Studio Santa Rosa at 3840 Finley Ave was a huge success! I still have some rubber stamps for sale ($2 each), and I've posted several batches on Facebook, too. Er…anyone need a file cabinet? Or a vintage autopsy drawer? (No, there's nothing weird in it, but the labels are a little weird.)
And now for the ifs….
If you know someone who might enjoy this, pass it on!
If someone sent you this newsletter and you found it helpful, sign up for more at my website (at the top of the home page): LuannUdell.com
P.S. If you want to unsubscribe, click the link at the bottom of this email. PLEASE don't report me as spam!! Thank you!!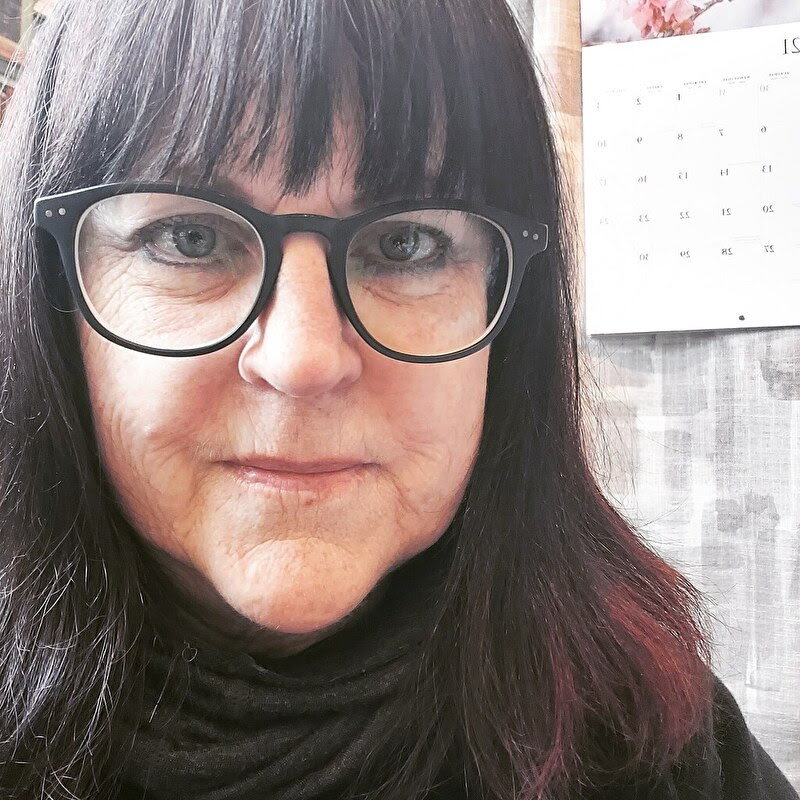 Pandemic hairdo!
(Add six more inches.)